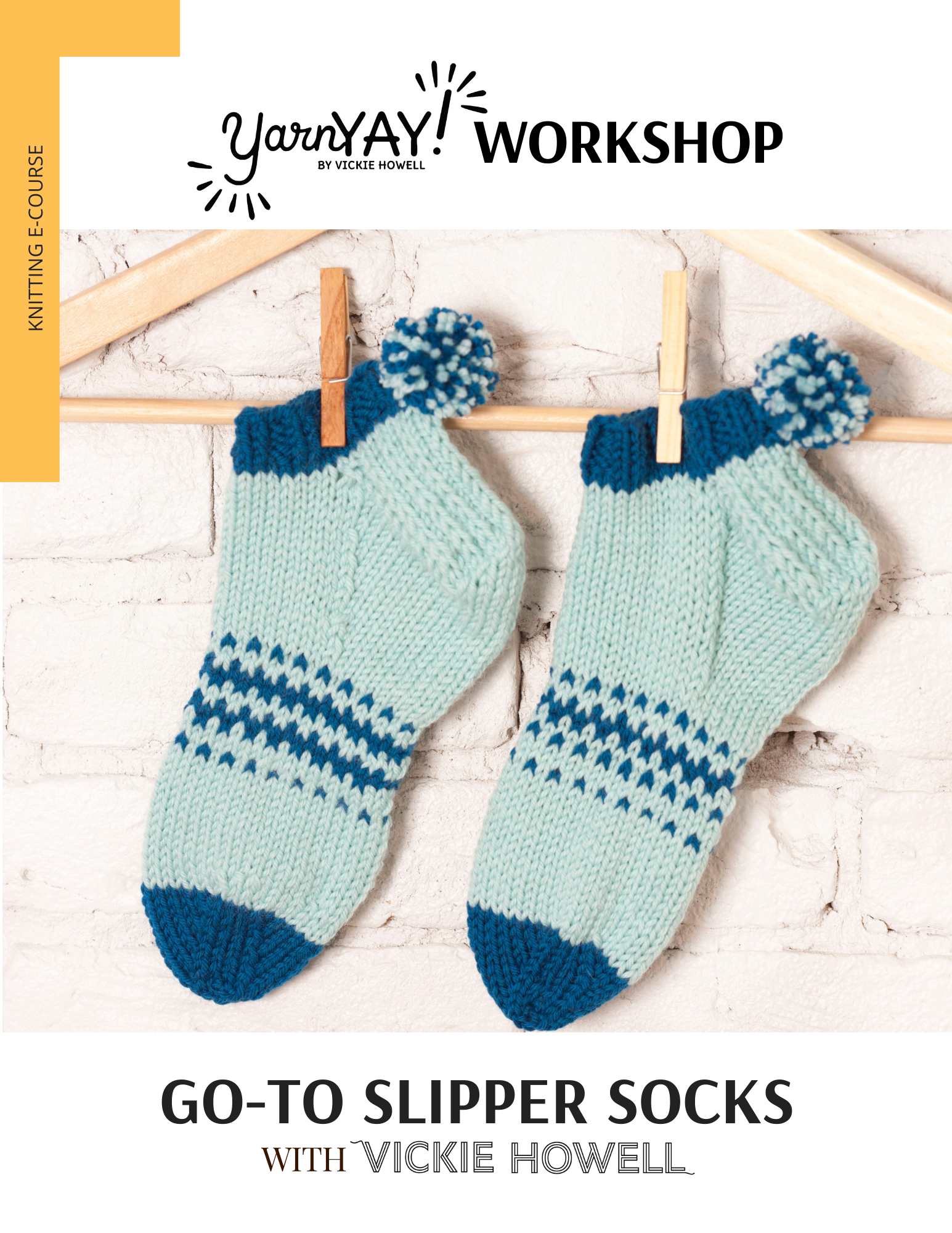 Hand-made gifts are perfect for the holiday season, or any gift-giving moment. These retro-inspired slipper socks make a great gift for friends, family, teachers, or office mates.
They're also the perfect project for learning how to knit socks! In this self-paced e-course, instructor Vickie Howell will show you how to negotiate double-pointed needles, knit a reinforced heel, turn a heel gusset, work basic, stranded color-work, shape and graft a toe, and finish a slipper sock. You'll learn everything you need to successfully finish a pair!
Meet your instructor: Vickie Howell
Vickie ​is the founder/Stitcher-in-Chief of YarnYAY!, an award-winning broadcaster, author, designer & entrepreneur. Over a decade and a half, through various television shows, YouTube videos, online courses, conference tours books, and the longest-running Facebook Live craft series, Ask Me Monday - she's had the privilege of teaching hundreds of thousands of stitchers new yarn-y skills. It's her mission to empower people to lean into creativity by making DIY totally doable! She's the mom of three, wife to one, and lives in Austin, TX. 
Follow @vickiehowell #yarnyay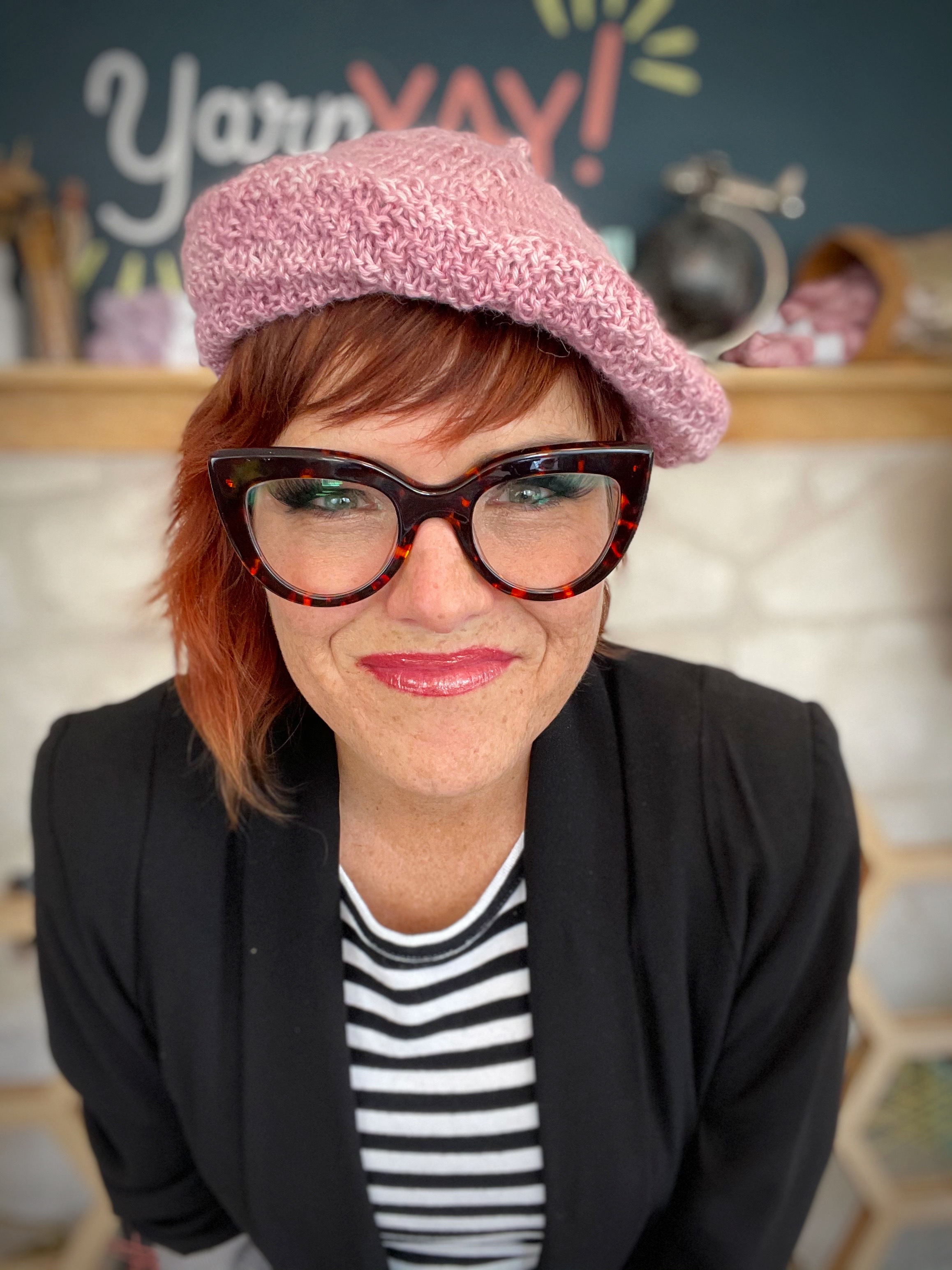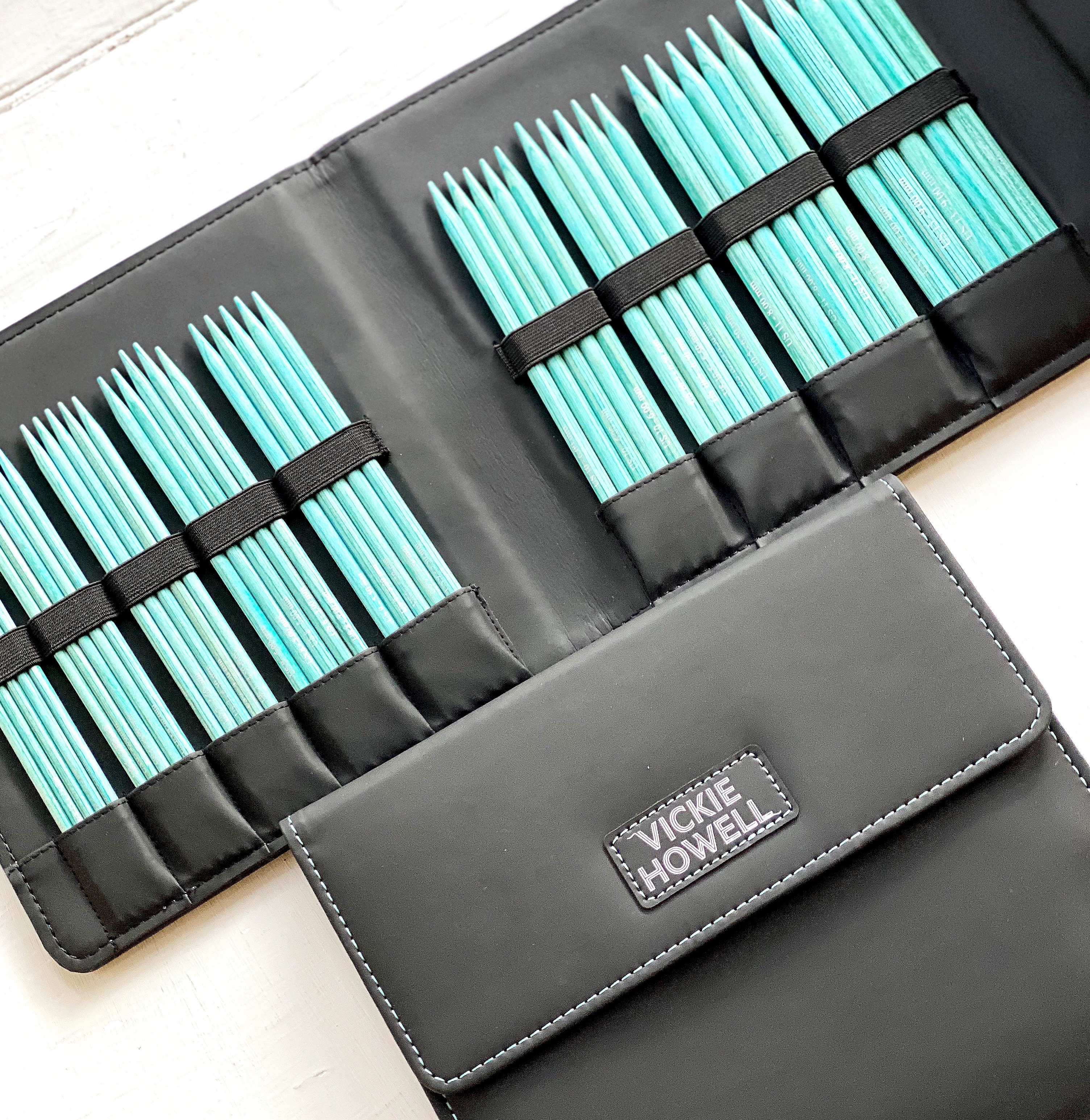 Vickie Howell Aqua Wooden Double-Pointed Needle Set
Use this block to showcase testimonials, features, categories, or more. Each column has its own individual text field. You can also leave the text blank to have it display nothing and just showcase an image.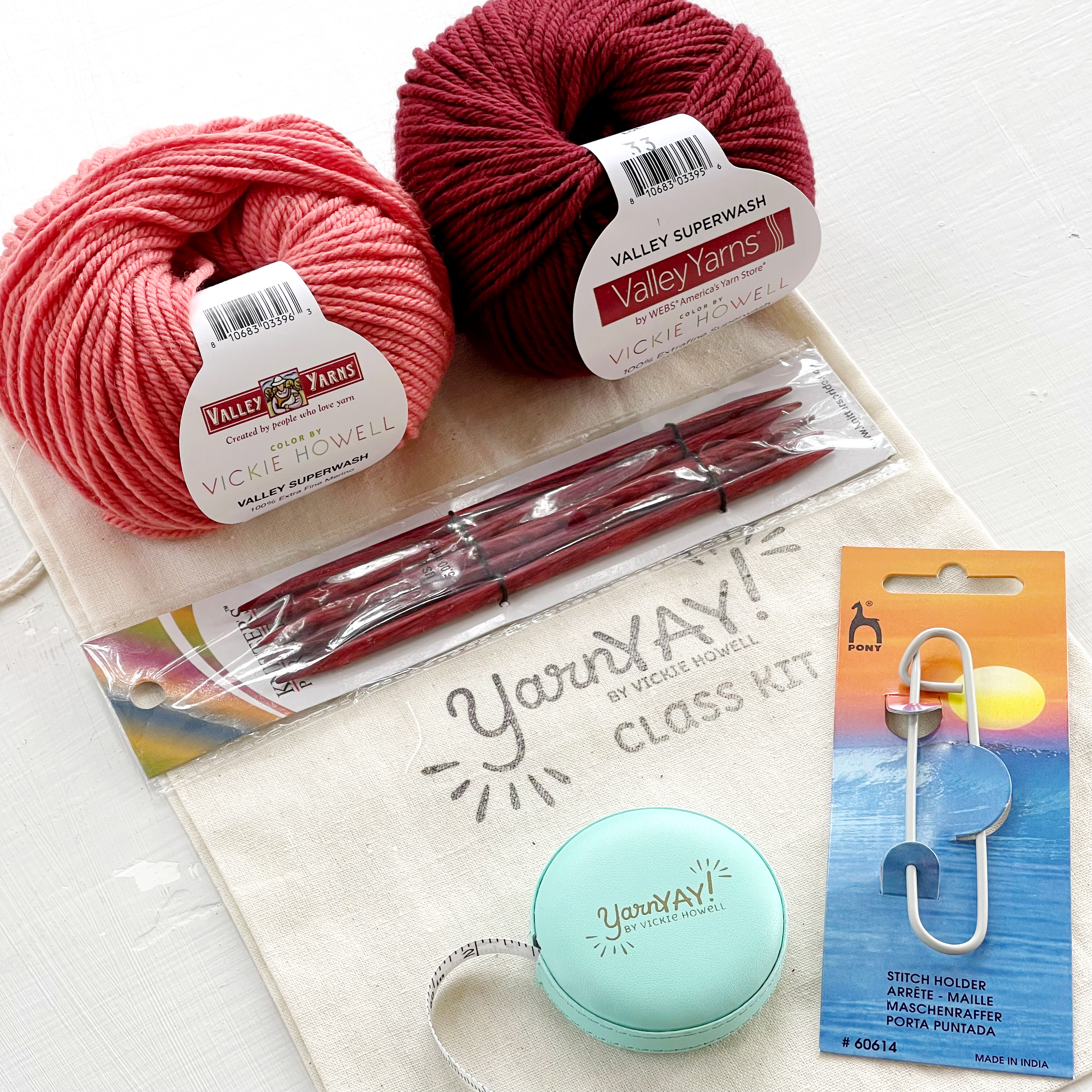 Taking the Go-to Slipper Sock Class? Try the YarnYAY! Class Kit to go with it! This kit includes everything you need to make the pair of socks taught in this YarnYAY! class.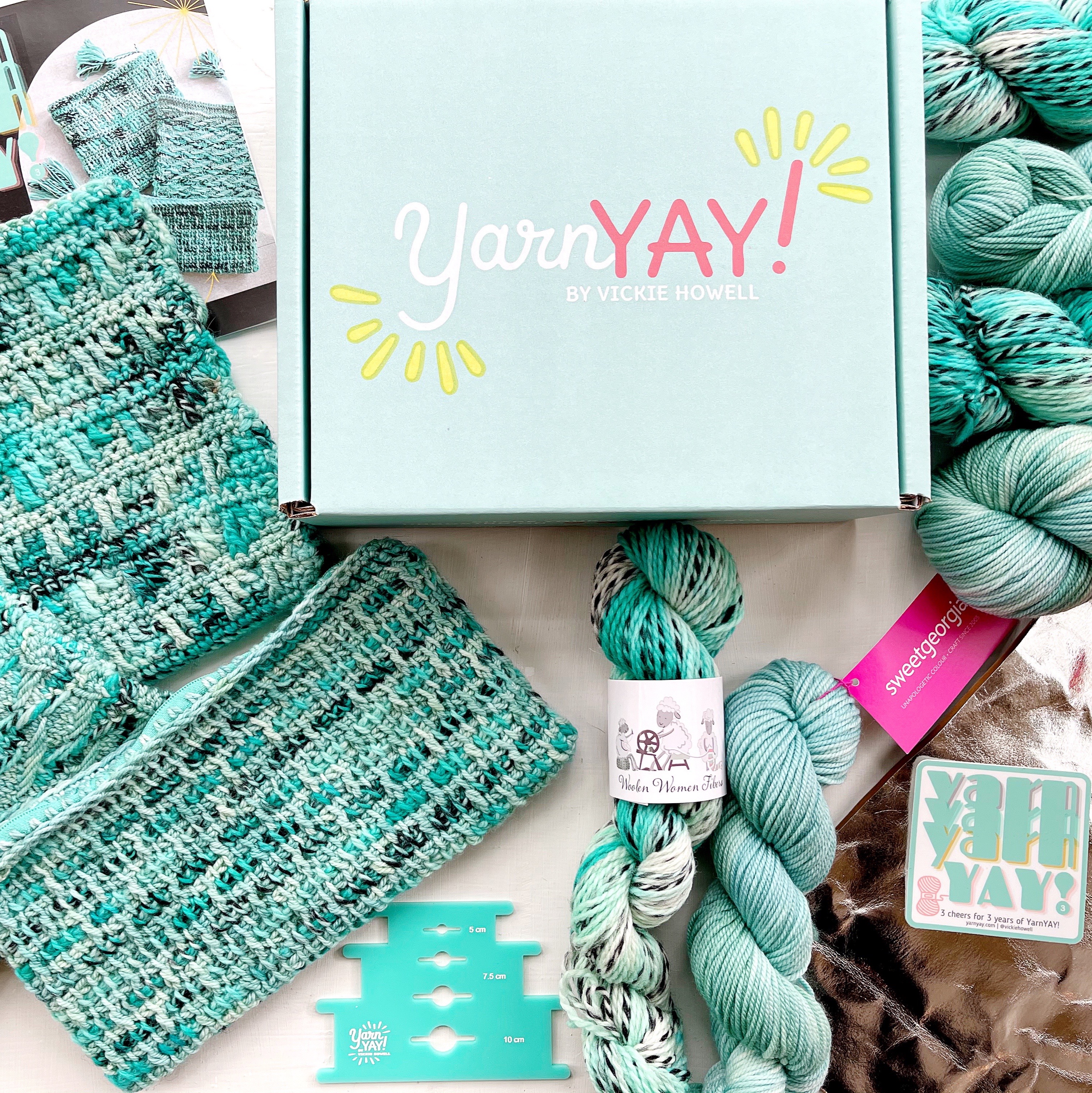 Want monthly doses of yarn-y goodness? Subscribe to YarnYAY! Monthly Boxes for knitterrs and crocheters. Learn more here!